Yesterday, we saw the new Wonder Woman movie that just came out this past Friday.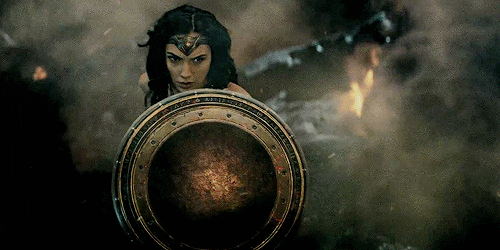 Let me just say that this movie is quite incredible!
Wonder Woman is a very empowering character, especially for girls and women. While the older Wonder Woman figure was created by men, this version of Wonder Woman was directed by the first female director to command a budget of over $100 million, Patty Jenkins.
You can tell the difference between the two renditions of Wonder Woman. The older one, Lynda Carter, looks more like a model, while the newer one, Gal Gadot, is more athletic.
This is a great statement saying that girls and women can be smart, strong, and beautiful all at once.
This movie is about Diana, an Amazon princess. She is raised and trained by the Amazons. Because she has special powers that none of the other Amazons have, they train her 10x harder. Their island is protected and hidden by Zeus. As Diana grows stronger, the border becomes weaker. Diana saves Steve Trevor, whose plane crashes in their waters, and the Amazons learn about the war that is happening on the outside world. Diana is convinced that she can stop this war, because she feels her job is to protect and save the people.
I won't share anymore because I don't want to spoil anything. 😀
Now, who is ready to go and see it with me?
I'm only kidding. :p I'd love to see it again!
I definitely recommend seeing this movie if you have not already! Because feminism is such a big deal these days, this is a great movie to be out at this time.
Fun Fact: Did you know that in parts of the shootings during Wonder Woman, Gal Gadot (Wonder Woman) was actually 5 months pregnant? They had to cut the stomach part out of her costume and put a "green screen" there. Neat, right?
Have you seen Wonder Woman yet? What do you think of it?